Beat the Heat During Hot Summer Nights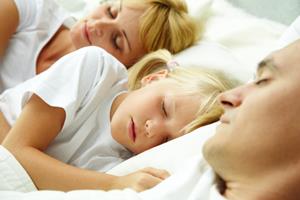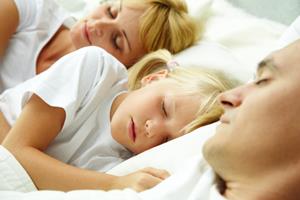 So many factors go into getting a restful night of sleep. One that we often overlook is temperature. Studies have shown that the optimal temperature for sleeping is somewhere between 60 and 70 degrees. Rather than turning your air conditioner down every night, which can potentially be costly, here are some creative tips to keep you cool as a cucumber.
Focus on your fans – Ceiling fans help air circulate but did you know that you should be changing the direction? For the warmer months, switch them to counter-clockwise to pull the hot air up rather than letting it circle around.
Choose your sheets wisely – Satin sheets may feel fancy but they won't help you stay cool. Good old fashioned cotton is the best for ventilation and wicking away sweat. If you're feeling particularly toasty, you can toss your sheets in the freezer for a little while before going to bed.
Easy breezy – Have you ever noticed that older houses are designed so you can open doors to get a cross-breeze? It's because it works! If your house isn't laid out to do this naturally, open a window and set up a fan across from it to create your own cross-breeze.
Hydrate! – Drink a small glass of water before you go to bed so you don't become dehydrated during the night. Don't go crazy, though. No one can sleep well if they have to run to the bathroom all night!
Get cold feet – Your feet a very sensitive to temperature changes. If you can, try to sleep with them uncovered. If that's not an option, dunk your feet into some cool water before hopping in bed.