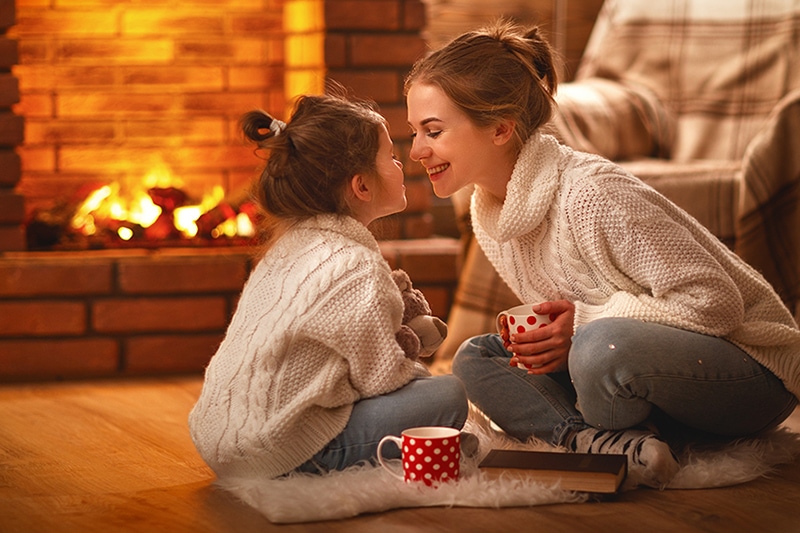 In the Carbon Valley and surrounding communities, a reliable furnace is a necessity.
Modern furnace equipment heats and treats indoor air while being more energy efficient than older units. You can rely on the professionals at Carbon Valley Heating and Air to install a new furnace for the first time, replace an outdated furnace, or service and maintain your current system.
Since 1999, we proudly serve both residential and commercial customers with the industry's leading equipment that will provide comfort for years to come.
How Does a Furnace Work?
Depending on the fuel type, natural gas, liquid propane, electric, or oil, a furnace operates using forced air to transfer heat throughout your Firestone home.
The blower then sends that air throughout the connected ductwork into the house or business and out the vents. In natural gas, oil, and liquid propane furnaces, a pilot light ignites a series of burners inside the combustion chamber.
The heat created from the burner enters the heat exchanger and transfers the heat to the air while raising the temperature set at the thermostat. The blower then takes the air and sends it through the ducts.
An electric furnace uses an electrical ignition source instead of a pilot light to start the heating process. An electric furnace has conductive coils that work to heat the air for the blower to use in heating.
Furnace Ratings
The efficiency of furnaces is measured by AFUE—or annual fuel utilization efficiency. The AFUE rating is a measure of how efficient the unit is in converting energy from its fuel source to heat over the course of a typical year.
AFUE is the ratio of the annual heat output of the furnace compared to the annual fossil fuel energy consumed by a furnace. A 95 AFUE rating means that 95 percent of the energy in the fuel type becomes heat for the building, and the other 5 percent escapes to the outside of the building through the ventilation system.
Electric furnaces installed inside a building have zero loss. The Federal Trade Commission (FTC) requires all new furnaces to display their AFUE ratings so consumers can compare their different efficiencies.
Older units have 56-70 AFUE ratings. Newer non-condensing units have 80-83 AFUE ratings. Newer condensing units have 90-98.7 AFUE ratings. Condensing units have a secondary heat exchanger for better efficiency.
How much can you save by upgrading? An 80 AFUE unit could save over $7,500 versus a 60 AFUE over 15 years. A 90+ AFUE unit could save over $10,000 over 15 years.
Furnace Fuel Types
Here are the three different fuel types:
Oil—Offers AFUE ratings up to 86.6 percent efficiency. Some models offer variable-speed operation. Oil furnaces provide dependable heat and can be paired with a heat pump or an air conditioner to provide maximum comfort throughout the year. Offering flexible installation options, oil furnaces come in traditional multi-poise models or lowboy models.

Gas, Natural Gas, or Liquid Propane—Offers AFUE ratings up to 98.7 percent and models with a modulating gas valve and a variable-speed fan. Gas furnaces provide dependable heat and can be paired with a heat pump or an air conditioner to provide maximum comfort throughout the year. These models can be installed vertically or horizontally to accommodate various installation needs.
Electric—Available as an all-electric furnace or an air handler with electric strips paired with a heat pump. These models can come with variable-speed operation and, paired with a heat pump, can provide maximum comfort throughout the year. These models can be installed vertically or horizontally to accommodate various installation needs.
Here are the available speeds:
Single-Stage Furnaces
A single-stage unit turns on when indoor temperatures exceed the temperature setting on your thermostat. Once the temperature set on the thermostat is reached, it turns off again. Single-stage furnaces always operate at 100 percent capacity.
Two-Stage Furnaces
More efficient than single-stage units, these units vary their output between two levels: high and low. Ideally, the low stage would satisfy the thermostat most of the time. When necessary, the high stage would turn on. This feature helps eliminate temperature swings and helps to better condition the air, making you feel more comfortable for longer periods of time.
Modulating Furnaces
Modulating units—or variable-speed furnaces—precisely control the airflow throughout your home in order to maintain the highest level of comfort. This allows the unit to run continuously while consuming far less electricity than a single-stage unit. The constant airflow has some key benefits: maximum conditioning and treatment of the air, less hot and cold drafts, and quieter operation.
Improve Your Indoor Heating Comfort
Furnaces play a big role in keeping homes and businesses comfortable during cold days. Being able to raise the temperature inside allows people to stay warm and comfortable.
The temperature that feels comfortable may be different for everyone.
With modulating furnaces, having the air move constantly allows for better dehumidification during the cooling season when paired with an air conditioner or a heat pump—and better humidification when paired with a humidifier during the heating season.
Variable-speed fans help better filtration and the lessening of hot and cold spots as well. Even with two-speed operation, using the low speed the majority of the time makes the treated air feel more comfortable.
Furnace Features
Did you know that replacing your old furnace with a certified ENERGY STAR® furnace can lower your annual heating bills by 15 percent? Here are a few factors to consider with your next furnace:
Variable-Speed ECM Blower
The variable-speed electronically commutated blower precisely and efficiently controls the flow of heated or cooled air throughout your home via ductwork. This allows for better airflow that reduces temperature swings, as well as constantly treating the air for filtration and humidity management.
Multi-Speed ECM Blower
The multi-speed electronically commutated blower can also adjust airflow like a variable-speed blower but less precisely. They have up to 15 speeds available that change based on your airflow needs.
PSC Blower
Typically found in older units, the permanent split capacitor blower does not adjust airflow. It is set to one speed and operates at that speed 100 percent of the time.
Modulating Gas Valve
Found in the most efficient gas furnaces, the modulating gas valve allows for better comfort by turning on more frequently but at lower stages to condition the air before 100 percent capacity is needed.
DIY Furnace Tips
Ready to roll up your sleeves? Here are some do-it-yourself tips to keep your system running efficiently:
Check to make sure the furnace pilot light is on. If not, light according to the manufacturer's manual.
Make sure all return and supply registers are clean and unobstructed.
Make sure to check and change or clean the air filter on some models at least once a month.
Make sure the area around the furnace is clear of debris and combustible materials.
Check your thermostat and turn to heat to make sure it comes on.
Check to make sure your Oil or Liquid Propane tanks are full. Generally, they are cheaper to fill during the cooling season than the heating season.
Service and Maintenance
With normal maintenance and care, furnaces can operate efficiently for 15 to 20 years.  Our experienced technicians can help you maintain the life of your equipment by performing a maintenance check on your furnace.
Some checks the technician will perform are checking the air filter, blower motor, blower wheel, transformer, gas leaks, flame sensor, thermostat, and more.
Call Us for a Free Consultation!
Carbon Valley Heating and Air has been helping homes and businesses in Firestone, CO, with all their heating needs for over two decades. Schedule your free consultation to choose your next furnace. Call us at 720-307-6531 or request service online today.