Announcing the Winner of the Oldest Furnace Contest 2018!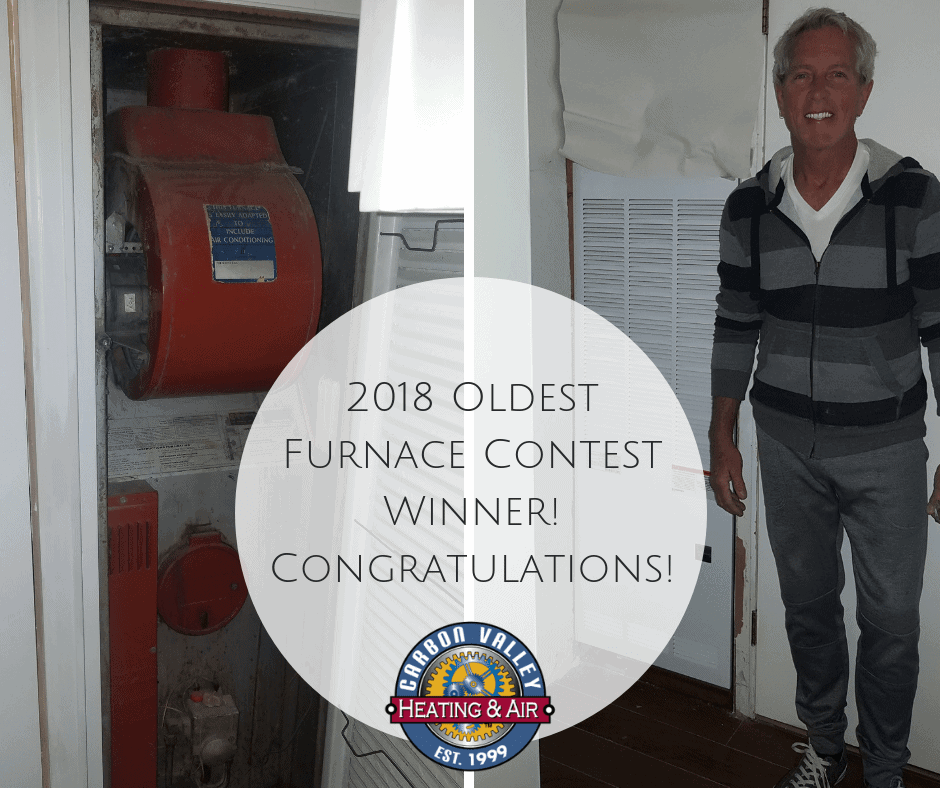 Carbon Valley Heating and Air would like to extend a huge THANK YOU to everyone who entered our annual Oldest Furnace Contest!
We had so much fun combing through the entries and were shocked at just how old some of the units in our contest were!
The 2018 winner is Jerry McBride, who had a 52-year-old International Oil Burner Co, Intertherm. We are delighted to bring our expert installation services to Jerry's home. With our guaranteed installations, experienced & NATE certified technicians, Jerry can rest easy knowing that his new Intertherm furnace will work exactly as it should.
Josh Robertson, CEO of Carbon Valley said, "We are happy to give back to the community and provide a new more efficient furnace to a customer in need."
Our Oldest Furnace Contest requires applicants to submit photos and details about their current furnace, with the confirmed oldest and most out of date winning a brand new furnace.
The contest also awarded prizes to three runners up. The runners up all received a carbon monoxide detector, to ensure continued safety, in the event of any carbon monoxide leaks in their homes.
Customer safety is on top of mind with old furnaces, the EPA states the average AC or furnace lasts about 12 years. After that, the danger of operating that system goes up exponentially the older it gets. If you have questions about your older model or need assistance give us a call and speak with one of our expert team members. We're happy to help you with the process of purchasing a new heating unit, and offer the best service around.
For your chance to win, be sure to keep an eye out for the 2019 Oldest Furnace Contest in October!