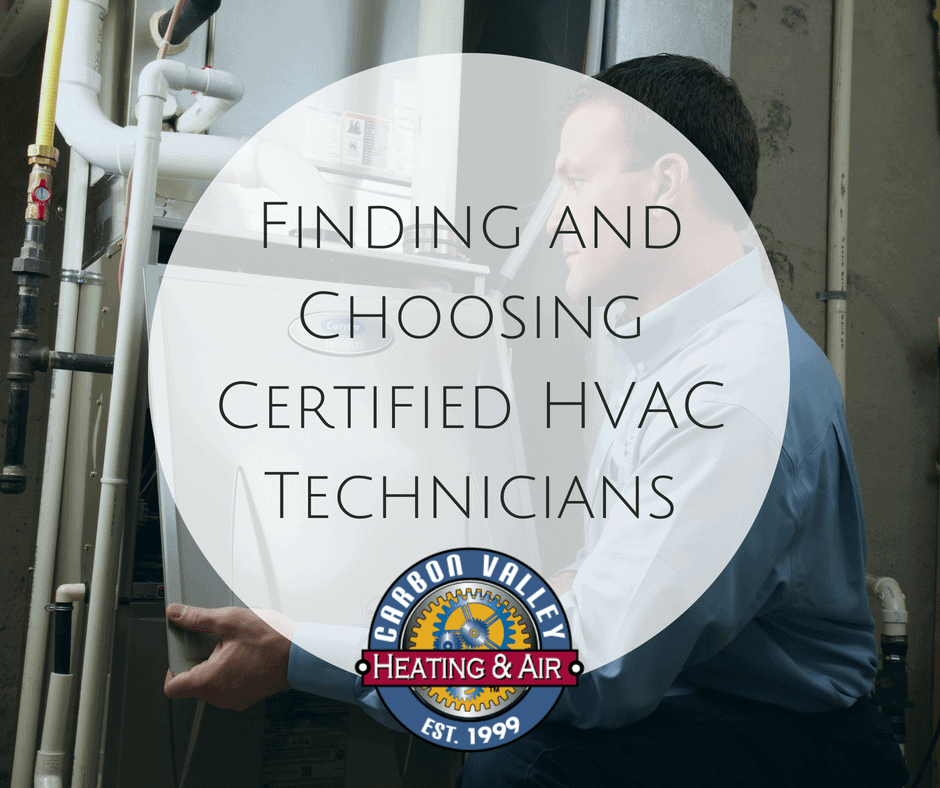 When it comes to fixing your heating and air conditioning in the Firestone, CO area, you have choices. From Boulder to Longmont and everywhere in between there are multiple companies you can hire. The difficulty in deciding on which company to hire happens when you consider who is certified and which companies have technicians you can trust to do the job right. Plenty of businesses say they have skilled and capable technicians, but at the end of the day it is still hard to determine who will be the best fit for the job.
One way to help make this an easier decision, and to understand who can do the job successfully, is to see which HVAC companies have technicians with trusted third-party certifications.
NATE Certified Technicians
Most companies will provide the training needed to become a HVAC professional, but to really take it to the next level there is a third party organization named NATE, which stands for North American Technician Excellence. NATE is the largest non-profit certification organization for HVAC technicians and it is important to note that participation in receiving NATE certification is voluntary. This means that those who get it are continuing to better themselves and their understanding of HVAC systems without any industry requirement asking them to do so.
The NATE tests are written exams that are created by industry experts and seek to measure a technicians understanding of commercial and residential HVAC systems. Once a technician passes the exam, the certification is valid for 5 years before needing to be recertified. To recertify, an individual needs to complete 60 continued education hours or completely retake the test again. This time frame allows HVAC professionals to stay up to date with current advances in the industry.
Beyond the standard NATE certifications, there are different levels depending on how long a technician has been in the industry. Technicians with 6-12 months of experience can take the HVAC Support Technician Certification. After 2 years a technician can earn an installation or service certification in one of the many specialty areas provided by NATE. Beyond this, other certifications can be earned at a senior level.
The NATE certification is not easy and any technician who has earned it has shown their ability to not only improve their skill sets, but also become a reliable, trusted professional in the HVAC industry.
At Carbon Valley, we hire NATE certified technicians so you can trust the job will be done right the first time.
Carrier Industry Standards
Beyond having a team of NATE certified technicians, Carbon Valley as a business and organization has been recognized by Carrier for exceptional business practices and customer care. Carrier is a global provider of air conditioning and heating systems with an expansive reach and Carbon Valley has been fortunate enough to be a recipient of their President's Award.
To even be considered for something like this, a HVAC company must participate in factory training on equipment, maintain local licenses and insurance, and employ NATE certified technicians. At Carbon Valley we've exceeded these requirements and are honored to be a part of a small group of 1% of Carrier dealers worldwide that have received this award.
Choosing a HVAC Team
When it comes time for you to choose a team to repair or maintain your HVAC systems, look for companies that go above and beyond in supporting their customers. Having NATE certification is something you should always look for, and additional awards and certifications are an added bonus.
At Carbon Valley we also put all of our applicants through a vetting process, just like you do when you hire a business. We use a background screening firm that exceeds industry standards, providing exceptional insights into the competence and credentials of each potential team member while providing the confidentiality needed to protect them and their personal information.
If you need any air conditioning or heating repairs done on your home, trust that when you call Carbon Valley you'll receive a competent, friendly, and seasoned HVAC professional ready to get the job done right.